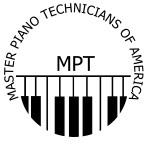 Hello! I am a professionally trained piano technician with more than 30 years experience. I am a member of the Master Piano Technicians of North America. I have
tuned stage pianos for B.B. King, Elton John, Tony Bennett, Bryan Adams, Royal Dance Conservatory, and many others.

I

service Vancouver, B.C. and the entire lower mainland. I guarantee you'll love what you hear when I am done! Check out the videos for clips from a web series I was called to help out with!
TUNING
Highly skilled in the art of tuning by ear, I willcreate the smoothest harmonies possible for each individual piano. Every piano is unique and my exceptional aural tuning ability sets does set me apart from other technicians. Tuning by ear is the most effective way to get the best harmonic balance.
REPAIRS
Pianos sometimesrequire mechanical repairs for dependable playability and enjoyment. I provides full regulating of grands and upright actions. Regulation creates the most responsive touch and feel. I can also provide voicing of the hammers for the purest tone possible.